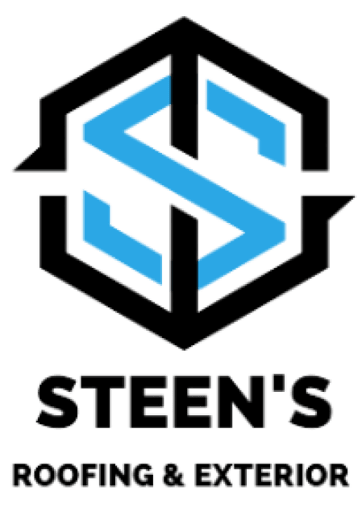 Should you repair or replace your roof?
Repairing or replacing your roof are both large home improvement projects that should be carefully considered to avoid future problems and expenses. You must choose the appropriate process to ensure your roof is in optimum condition while getting your money's worth.
No one wants to fill those damaged spots with new shingles only to find out the problem runs deeper. There is no point in tearing down the whole roof and spending a chunk of money if minor repairs would do the trick. Before you decide the best way to solve your roof problem, there are various factors to keep in mind.
Roof Age
Roofs are durable and built to protect your house from the elements and extreme weather, but nothing lasts forever. Every roofing material has its own lifespan which you can use to indicate when to replace a roof. For example, asphalt roofs typically last around 30 years. Meanwhile, metal roofing can take much longer to wear down. Once your roof's lifespan is almost over, it will start to deteriorate and show signs of aging. Replacing the whole roof rather than repeatedly paying for repairs is usually a better investment and stops further potential issues.
Roof Condition
The next thing to consider is the condition of your roof or the extent of its damage. It might have simply faded in appearance or suffered physical damage and you're just seeing small, isolated issues. In some cases, the damage to your roof may be too extensive for a smaller repair to work. If the roof is in the middle of its lifespan, you may want to consider replacing or fixing shingle damage or worn soffits. If the damage covers more than a third of the roof or the roof is likely to only last a few more years, it's usually easier (and more cost-effective) to replace it completely. If there is minor to moderate damage in a small part of your roof (less than 25% surface area), you may be able to remedy it with a roof repair. However, the extent of some damages might not be obvious, especially if the problem is underneath. Working with Steen's Roofing & Exterior, we provide free, no-obligation inspections to provide you with all the information you need to make the decision on a repair or replacement.
Selling Your Home
When selling their home, many homeowners decide to take on several home improvement projects to increase the value of their property. One of the most popular choices is roofing replacement or repair. These are typical items that home buyers and home inspectors scrutinize closely during the home buying process and will generally ask for a much lower price for your home if they must do the repair or replacement themselves. Getting these issues addressed before going on the market may help you maximize your selling price.
Insurance Claims
The cost of replacing or repairing your roof can reach a staggering price that can go from several hundred dollars up to thousands of dollars. The cost depends on the size of your roof, the extent of damage, and the materials used. Each home insurance policy is different, but it usually includes your roof and the cost it takes to replace or repair it. However, the policy may only cover damages that result from acts of nature or some sort of accident. Most insurance companies won't pay to repair or replace a roof that deteriorated due to neglect or natural wear-and-tear. Steen's Roofing & Exterior has many years of experience working with insurance companies to establish costs for roofing damages, repairs, or entire roof replacements. We are available to guide you through the entire process and communicate with the insurance company if needed to provide inspection reports, quotes, and documents needed to file a claim.
Decision Time: Repair or Replace?
Now that you have the details on the deciding factors of roof repair vs. roof replacement, you probably realize how important an inspection is to determine your roof's health. We encourage you to schedule a free inspection with us so we can inspect your roof, identify its true condition, and suggest the best (and most cost-effective) solution to solve your roofing issues.